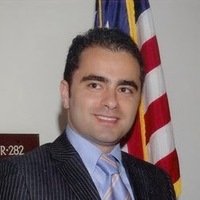 It is no wonder the people of Dayton chose Adil Baguirov to work with their school board to bring their system out of the darkness. He does what he does in service to his community of Dayton, Ohio, which probably has a lot to do with why he felt confident running for a position on the Dayton Public Schools' Board of Education in the first place. It is almost certain why the folks in that district elected him; it was clear they agreed.
Over the course of the long campaign, Adil Baguirov made three very important promises to the people of Dayton. He promised the school district would incorporate greater financial transparency, which meant greater accountability. He also promised that he would incorporate better and more useful technology to the school system, which meant more and better computers and better software for students, so as to provide them with the best possible academic support. Along those same lines, he promised a mobile app designed to provide parents of district students with more information and control over the overall school experience. The third promise was to make sure that more money made it into district classrooms.
If there is one thing to say about Adil Baguirov is that he has largely met and even exceeded expectations for his service on the Dayton Public Schools Board of Education. The people who voted for him should be very happy. In the four years since he was elected in 2013, he has been very active. Not only is the technology in the classroom better and more accessible, but the entire district is more responsible and financially accountable than it has been in a very long time.
Connect with Adil Baguirov on following social network.