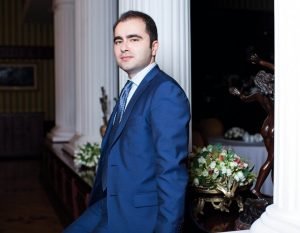 In four years with the Dayton Board of Education, including as the organization's president, Dayton, Ohio businessman Adil Baguirov achieved numerous successes for the members of Dayton Public Schools. From students to teachers, parents to staff, Baguirov aimed to make vast improvements during his tenure that affected everyone as positively as possible across the district.
Adil Baguirov's passion for education led to multiple campaign promises as he was elected to the role in 2013. He carried those out in the years that followed, including bringing higher-quality technology to the schools and its students, improving cultural and academic curriculum, and increasing financial accountability and transparency. He also helped improve transportation with new buses, a move that both bettered maintenance budgets and safety.
Dr. Baguirov is passionate about education, technology, and fiscal accountability, as these are prerequisites for strong and prosperous future. As part of his first election campaign "Adil Baguirov for the Dayton Board of Education," Adil made three campaign promises – more and higher-quality technology (1:1 technology initiative for K-12 rolled out in just one year; special award-winning academic intervention software for students; regular tracking of results for each and every student; and a new smartphone app that allows parents the flexibility and control they want in tracking their children on school buses as well as various news, updates and services the school district offers), better cultural and academic curriculum (complete update and overhaul of curriculum and teaching, as well as total update of all books – some of which haven't been updated since 2002), and greater financial transparency and accountability (established the office of the independent Internal Auditor; more than doubled the all-important cash reserves to over 10% as required by rating agencies; reduced administrative expenditures by directing more funds into the classrooms; as well as had DPS become the first urban district to join the Ohio Checkbook transparency initiative).